ENHANCE. EMPOWER. ENRICH.
Supporting Immigrants On Their Journey to Independence
The Asian American Center of Frederick (AACF) is a minority-led, community-based organization with a mission to help all immigrants and minorities become independent, successful, and contributing members of our society.
We provide programs that address our community's needs, including health and equity-based social services. We believe that with essential tools, resources, and information, every member of our community is able to succeed.
AACF is welcoming to all, and our services and programs are available to anyone.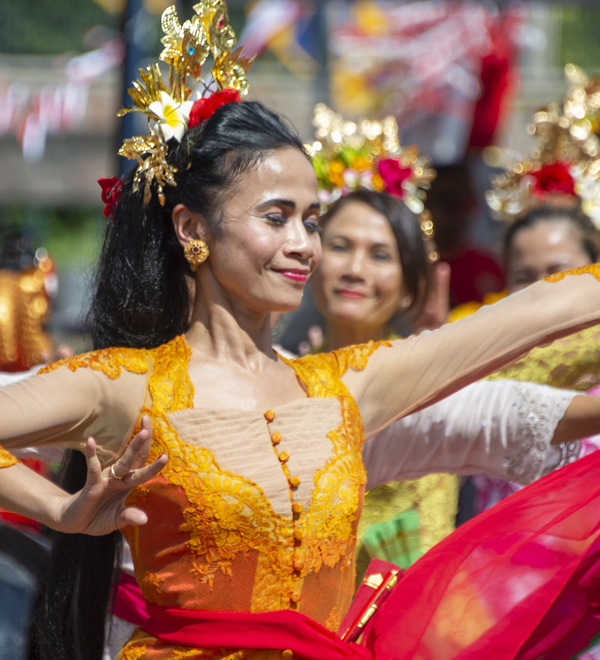 16th Annual Frederick Community Health Fair
Saturday, October 7, 2023 | 9 AM to 3:30 PM
Each year the Asian American Center of Frederick partners with Frederick Health to bring medical service providers, local resource agencies, and health educators under one roof to provide a wide variety of health services to the community.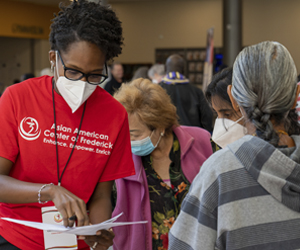 On-site Medical Interpreters and Community Health Workers
To ensure service to all, Asian American Center of Frederick provides on-site licensed Medical Interpreters and certified Community Health Workers.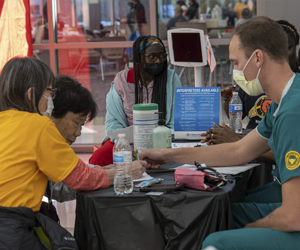 Comprehensive Medical Services
Frederick Health and other local medical professionals provide a comprehensive list of services, all under one roof, and completely free of charge. No insurance, proof of residency, or appointments necessary!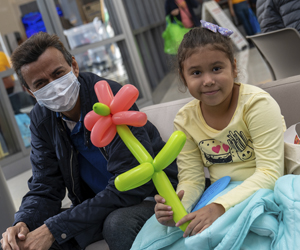 Family Friendly Fun
This event also features family-friendly activities, gift raffles, and giveaways!
Medical services include:
Dental clinic | Vision screening | Blood pressure/body mass screening | Bone density screening | Glucose/Cholesterol screening | Pre-diabetes screening | HIV/STI/Hep B screening | Consultations with Primary Care Providers | Breast, Cervical, Colorectal Cancer education | Flu vaccines | Referrals to services AND MORE!
Interested in attending?
This event is free and open to anyone!
Interested in being a vendor?
Don't miss your chance to interact with the community, raise awareness about your services, and contribute to the health and wellness of local residents! We expect this year's attendance to be bigger than ever.
Interested in volunteering?
Join us in making a difference! We rely on the help of volunteers to host this event.
Contact Us
Need help? Our team of Certified Community Health Workers will help you navigate available services.
45 E. All Saints St., Frederick, MD 21701
Monday–Friday: 9:30am–6pm
Phone: 301-694-3355
Email: [email protected]
Get Involved
Your volunteer service and donations improve the lives of those in need.